Application options of Rigidur flooring elements
Whether parquet, laminate, carpet, tiling or vinyl: Anyone who wants to discover the true strengths of a floor must first uncover the underlying secret: the secure basis that builds the quality of the floor construction: Rigidur flooring elements.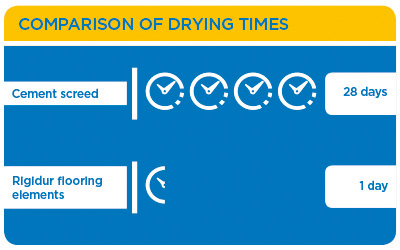 One of the outstanding advantages of the Rigidur flooring system compared to conventional screed is the extremely short installation time. While cement screeds require approx. 28 days to dry out because of their high moisture, for dry screeds it is possible to lay surface coverings as soon as 24 hours after installation. There is no easier and quicker way to allow habitation than with dry screed.

Ideal for damp spaces and under-floor heating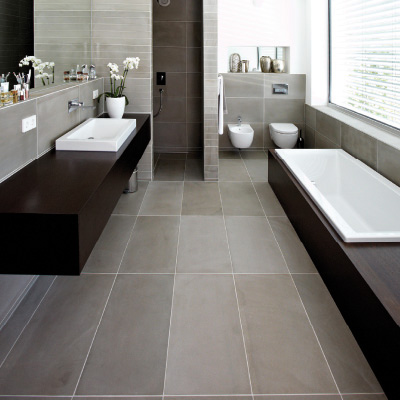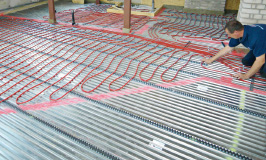 A fact that should no longer remain a secret: Rigidur flooring elements are perfectly suited for damp areas such as baths and kitchens. Regardless of whether in living rooms or public buildings such as clinics, kindergartens or restaurants, the Rigidur flooring system not only meets damp area requirements completely dryly, but is also more than just an insider tip for underfloor heating systems.
Low load, higher flexibility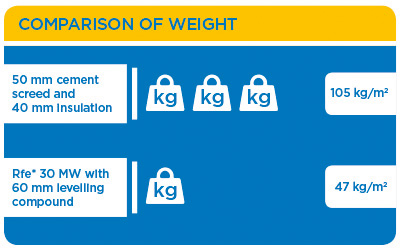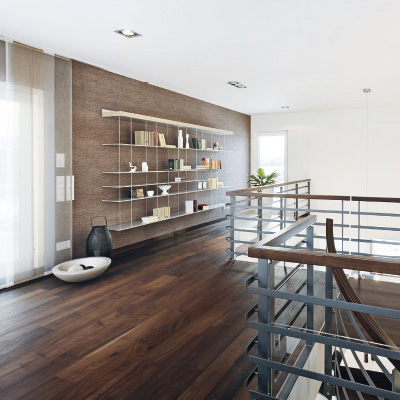 Another argument in favor of dry screed literally carries weight: *Rigidur flooring elements weigh less than half as much as cement screed of the same height. This significantly lower ceiling load goes along with a greater degree of flexibility in shaping the floor.
Optimising noise insulation for wooden beam ceilings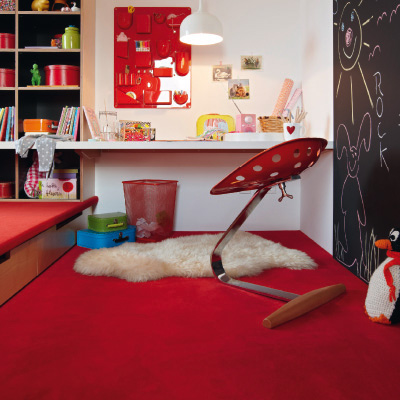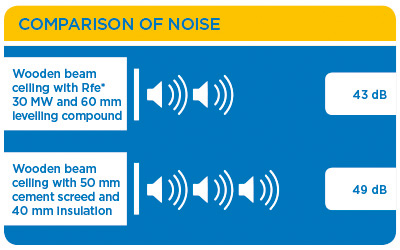 It is an open secret that noise insulation is a basic comfort factor in human relaxation, well-being and ability to concentrate. Good to know that *Rigidur flooring elements considerably reduce impact noise and therefore make a substantial contribution to quietness. A reduction in the sound pressure level of 6 dB – 10 db roughly corresponds to a perceived halving of the sound level. This makes the Rigidur flooring system an ideal choice of screed for wooden beam ceilings